Think Tank Team
We come from different backgrounds, cultures, industries and act united to ensure you are operating in a safe business environment. We were into existence, protecting the businesses and learning the landscape, while the cyber security evolution was taking place. We visualized the future of cyber security all this time, we feel it all through our DNA and we deliver it with our immense passion and respect for the domain. Cyber security is not simply our profession but the only thing we are capable of or aspired for, and have been proudly delivering it with excellence for over 10 years for over 700+ global brands. We protect because we care! Drop us a line and we would be keen to learn more about your business and challenges.
Dhruv Soi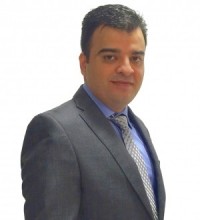 Director
---
Dhruv Soi is a well regarded information security veteran with over 15 years of rich technology experience in the domain and is also the founder at Torrid Networks. Under his leadership, Torrid Networks has developed cutting-edge information security products to meet the complex challenges faced by national security agencies. Prior to Torrid Networks, he worked with Fidelity Investments and also played a key role in SWAT (Special Weapons and Tactics) team of iPolicy Networks as a vulnerability researcher. Dhruv is also Chair at OWASP India and his association with OWASP in the year 2006 has been instrumental in establishing a vibrant cyber security community in the India. Dhruv has a B. Tech. in Electronics from Young Men Christian Association (YMCA) university of science & technology, Faridabad, India. He has also acquired well respected certifications including CISM, CISA, ISO 27001 LA, LPT, ECSA, CEH, CCNA. In the past, Dhruv has shared his expert views at various international forums including GISEC (Dubai), Cyber Security Summit Bahrain, CII, NASSCOM, OWASP and others.
Raj Paul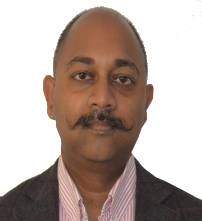 Managing Partner
---
Raj is the Managing Partner at Torrid Networks and drives global strategy. He has built the company's presence across UK & Europe and is working with some of the largest financial institutions in these markets. He regularly conducts events and participates in industry forums around cyber security. Raj is based in the UK and brings 20+ years of industry experience. He has extensive experience of working across a variety of domains and with leading organizations in Europe, Middle East and Africa. In his previous stints he has worked with some of the largest companies in respective regions, working with them in the adoption of leading edge technologies that drive business growth. Raj is an Electrical Engineer and has obtained an MBA degree from Indian Institute of Management, Bangalore.
Sunil Goyal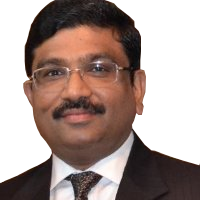 Strategic Advisor
---
Sunil is the Chief Operating Officer at Sopra India, 100% subsidiary of Sopra Group, France. Sopra Group is a billion Euro company. Sunil co-founded Momentum Technologies with another colleague from Wipro in 1993 which was acquired by Sopra Group in 2005. Sunil has more than 20 Years experience with Information Technology System. He has played a key role in setting up excellent Software Engineering Practices and Quality Systems at Sopra. Sunil's Primary responsibility is to manage operations of the Global Delivery Centre at Sopra India. Prior to co-founding Momentum, Sunil worked with Wipro and UB Group. Sunil holds a Bachelor's Degree in Electronics Engineering from University of Roorkee.